Post by crucifist on Aug 1, 2013 12:03:23 GMT -5
Murphy's Ice Cream.
Straight from the heart of Dublin. This independent ice cream sensation was first brought to my attention by my sister, who was interning there at the time. After perusing the flavor selection and spotting "Brown Bread" ice cream, my feelings were mixed at best. However, a bit of Google searching informed me that USA Today has Murphy's ranked as one of the top ice cream spots
in the world
, and I couldn't pass that up.
Brown Bread and Sea Salt Ice Cream from Murphy's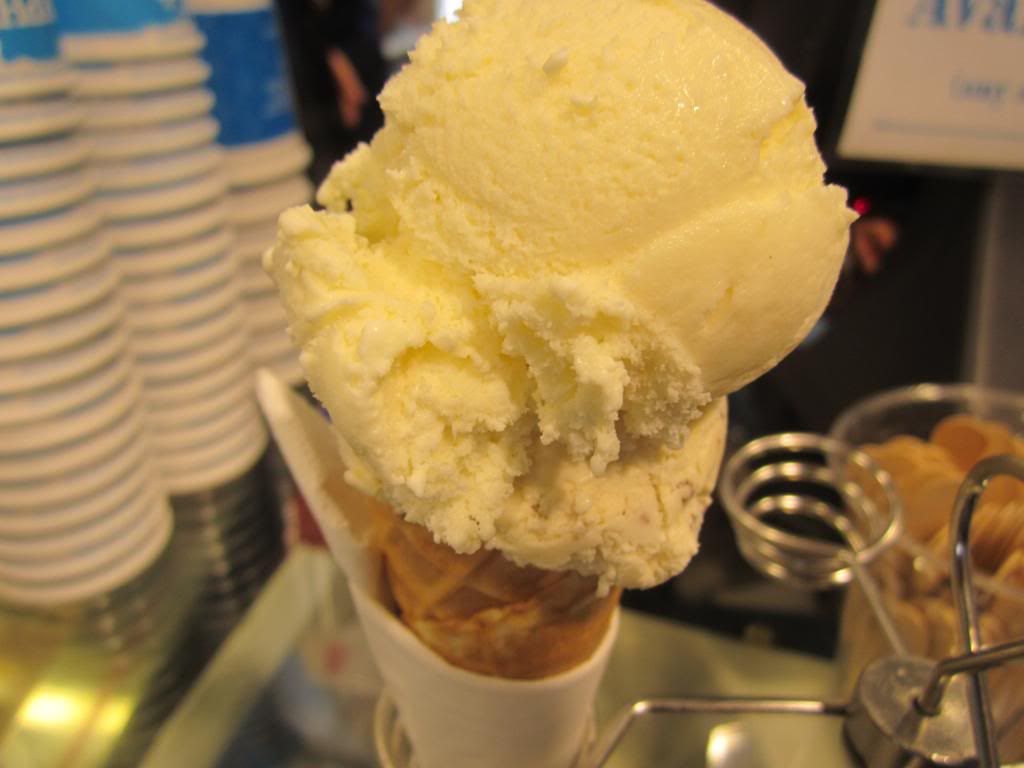 I went straight for two of the most unusual flavors on my first visit. I'd already made up my mind to try out the Brown Bread because it was so unique, but the Sea Salt flavor was a wild card. Note that the flavor is sea salt only, with no caramel, chocolate, or any of the other flavors that we often see alongside it. The fusion of the two was actually suggested by the girl behind the counter, so I took the plunge without hesitation.
The base of the Brown Bread was hearty and mellow, with savory and bittersweet notes that delivered a very complex flavor. The caramelized bread crumbs, as evidenced by the photograph, were very small an unobtrusive, yet very plentiful throughout the ice cream. To me, it was very much the way the crumbs of an Oreo cookie are dispersed throughout a batch of Cookies and Cream. To my shock, the crumbs had a sweet crunch to them, adding a layer of contrast to the ice cream's texture.
The Sea Salt paired marvelously with the brown bread, creating that salty/sweet combination that many ice cream fanatics know and love. There were no mix-ins or swirls in this ice cream, but the salted cream base managed to hold strong regardless.
Honeycomb Caramel and Butterscoth from Murphy's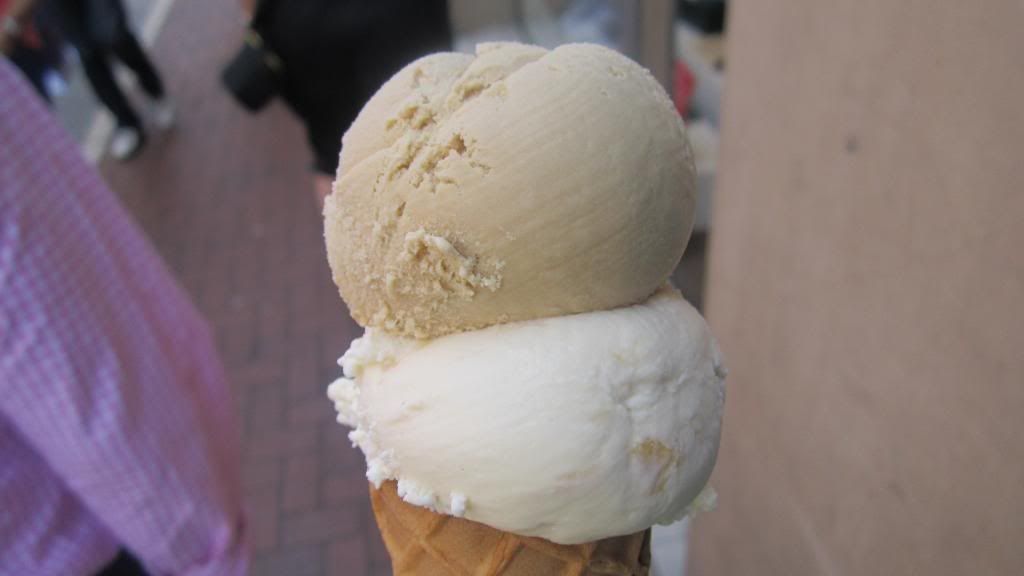 The Honeycomb Caramel was another pleasant surprise. Although the flavor of the caramel itself was not as potent as many of the other caramel-based ice creams I've come across, I found that its restrained presence helped the subtle notes of honey to shine through where they might have otherwise been lost. The crunchy, sweet bits of honeycomb sprinkled throughout the ice cream were simply icing on the cake.
The Butterscotch was a winner as well. Once again, Murphy's has opted to stray from the use of any swirl or mix-in, choosing instead to deliver a powerful base that stands on its own. It's sweet, creamy, and tastes like pure butterscotch baking chips melted down and mixed with cold milk.
Bailey's and Buttermilk Ice Cream from Murphy's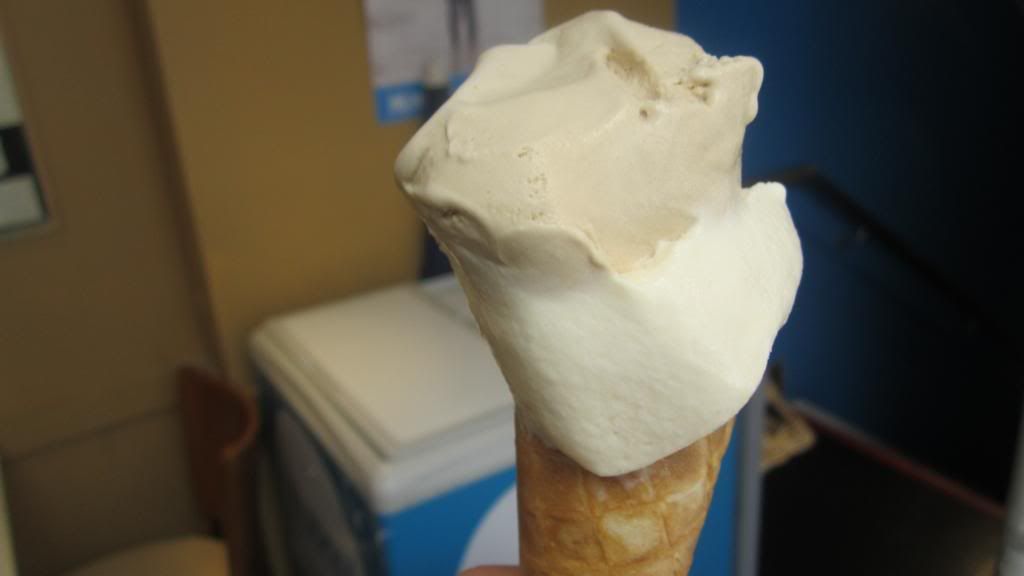 The Bailey's ice cream was fairly straightforward. Having sampled a number of desserts and confections bearing this flavor, I was fully prepared for what to expect as I took my first taste. This is one instance where I feel like Murphy's may have missed out on an opportunity to make this flavor truly shine by adding a second element such as a swirl or mix-in to help set this ice cream apart from similar products available across The Emerald Isle.
The Buttermilk, for me, was a bit of a miss. The name speaks for itself, and although I enjoy buttermilk as an ingredient in products such as Ranch dressing, I found its tartness here to be off-putting. In fact, I would describe the taste as almost sour, despite the obvious presence of sugar. Moreover, my decision to pair it with the Bailey's was likely a bad choice, and only weakened its standing when compared to the other flavors I tried.
If you had told me a month ago that I would be singing the praises of an ice cream manufacturer offering little in the form of mix-ins and swirls, I would have said you were crazy. I have always been a fiend for add-ins to my ice cream, whether they be crunchy, chewy, or gooey, but Murphy's has managed to change my perspective. Should you have the opportunity to travel to Ireland, or if you happen to live in the area of Dublin or Dingle, I'd highly recommend looking them up.
-Sean