Post by thesolution on Aug 26, 2015 19:17:43 GMT -5
7-Eleven Fudge Marshmallow Ice Cream
After hearing nothing but great things of 7-Eleven Ice Cream from multiple sources online I had to finally give these a crack. Luckily for myself I stumbled upon a 7-Eleven by accident on my way home from Cleveland. As I was about to head onto I-90 I needed to grab gas and low and behold I staggered into a 7-Eleven and grabbed as many pints as I could fit into my cooler. The first one I am going to try is one I do not see any feedback on being Fudge Marshmallow.
Fudge Marshmallow is labeled as "Real Cocoa and thick, swirling marshmallow and fudge ribbons". As promising as this sounds I was expecting a s'more without the graham cracker. Hopefully my dreams come true in seeing this in an ice cream. Upon popping the lid I instantly saw a very dark and fine chocolate base. There were also hints of the marshmallow swirl along the outside and a ribbon of fudge. With all three elements present on the base this leaves a good chance of a greater treasure underneath.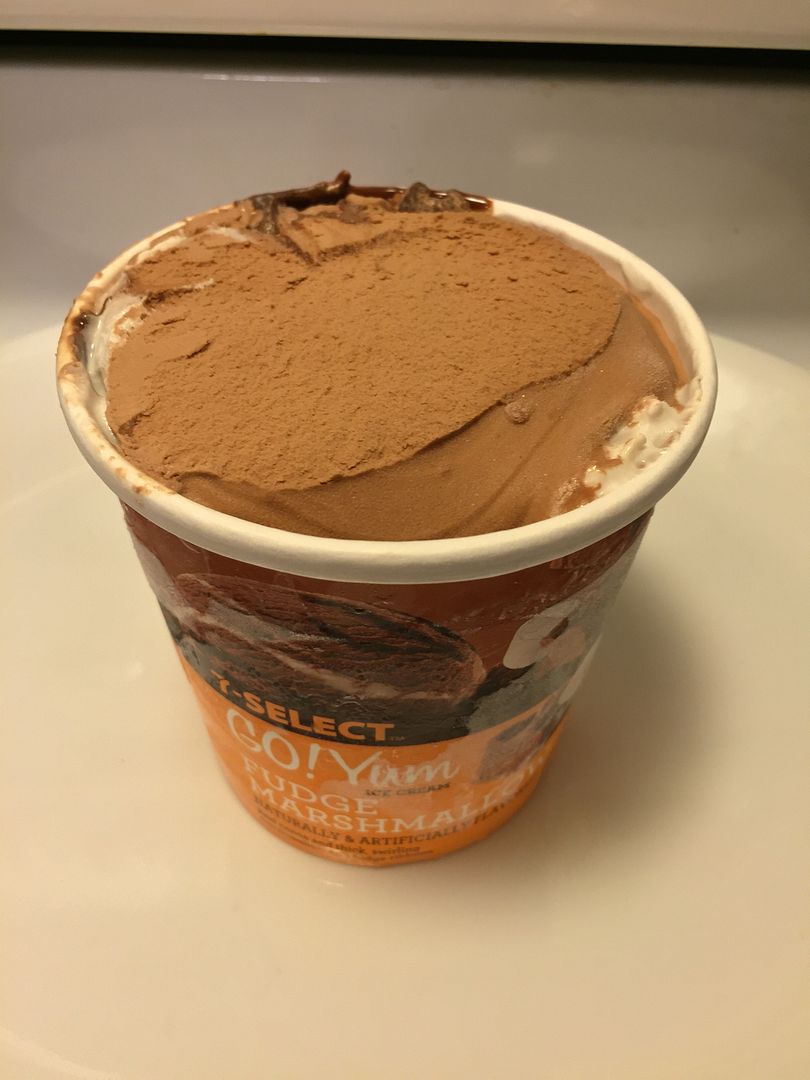 The first bite was very promising as the base is loaded with a bold milk chocolate taste. Instantly you get a huge burst of hershey chocolate flavoring, and a delightful aftertaste that leaves you digging back for a second bite. Even at 240 calories a serving I was surprised by how creamy and rich the flavoring is in this pint. For a convenience store based ice cream this destroyed a mediocre ben and jerry chocolate base by a long shot.
The Marshmallow swirl and fudge ripple were nothing short of incredible. With a small glimpse on the surface of the ice cream I was in for a treat the second I got into the pint. After I ate a quarter of the pint the amount of marshmallow and fudge started to take over in great amounts. The swirl is amplified just like the fudge ribbon the deeper you dig.The texture of the marshmallow swirl reminded me of Torched S'more from Gelato Fiasco. The marshmallow is super soft and like it was melted on top of campfire. The Fudge ripple was thick, creamy, and packed a hershey syrup like taste.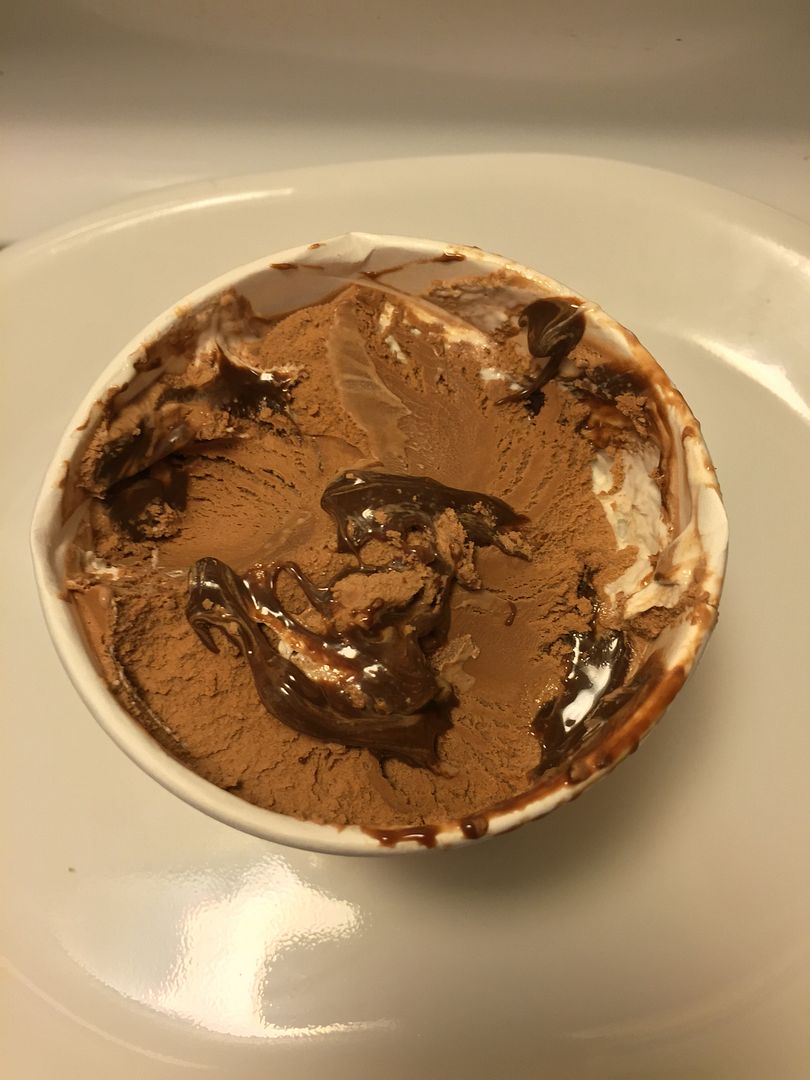 When you combine a very solid base with two great compliments you piece together a fantastic ice cream offering. The "Cocoa" labeled base took me by surprise with flavor as I would rank it up there as a premium chocolate base. This is no Jeni's do not get me wrong, but the sheer amount of richness in the chocolate is great. The Fudge ribbon packs a turkey hill like swirl that has a bold hershey chocolate syrup flavor. The marshmallow swirl is very light in texture, and has a nice creamy compliment to the bombardment of chocolate. If you are a Chocolate lover who enjoys marshmallow look no further. This brought me back to my campfire days of melting marshmallow's between two hershey chocolate bar's.
Grade: B+
Found: 7-Eleven
Cleveland, Ohio