Post by thesolution on May 29, 2018 15:54:45 GMT -5
Graeter's Pistachio
Graeter's Pistachio is labeled as "A blast from the past, our pistachio ice cream features real pistachio pieces and is sure to please the discerning pistachio enthusiast." Greater's, a company that thrives off creating basic flavor, continues to come out with unique flavors that mesh well with their french pot processing. Last summer they did a few flavors that included nuts in them, and that seems to be the trend to start 2018. Since this is a rare flavor on the ice cream market I will stack it up against the most common competitor Ben & Jerry's Pistachio Pistachio.
After taking my first bite the Pistachio base is strong. The dense and creamy ice cream packs a sweet cream and vanilla element enhanced with the pistachio flavor. For those who are pistachio lovers this will be like hitting the goldmine. For those who are not real big on nutty flavors this may be throw your tastebuds a curveball. Compared to Ben & Jerry's Pistachio Pistachio the base ice cream a major step up. Ben & Jerry's reminded me of a weakened vanilla base that had room for improvement.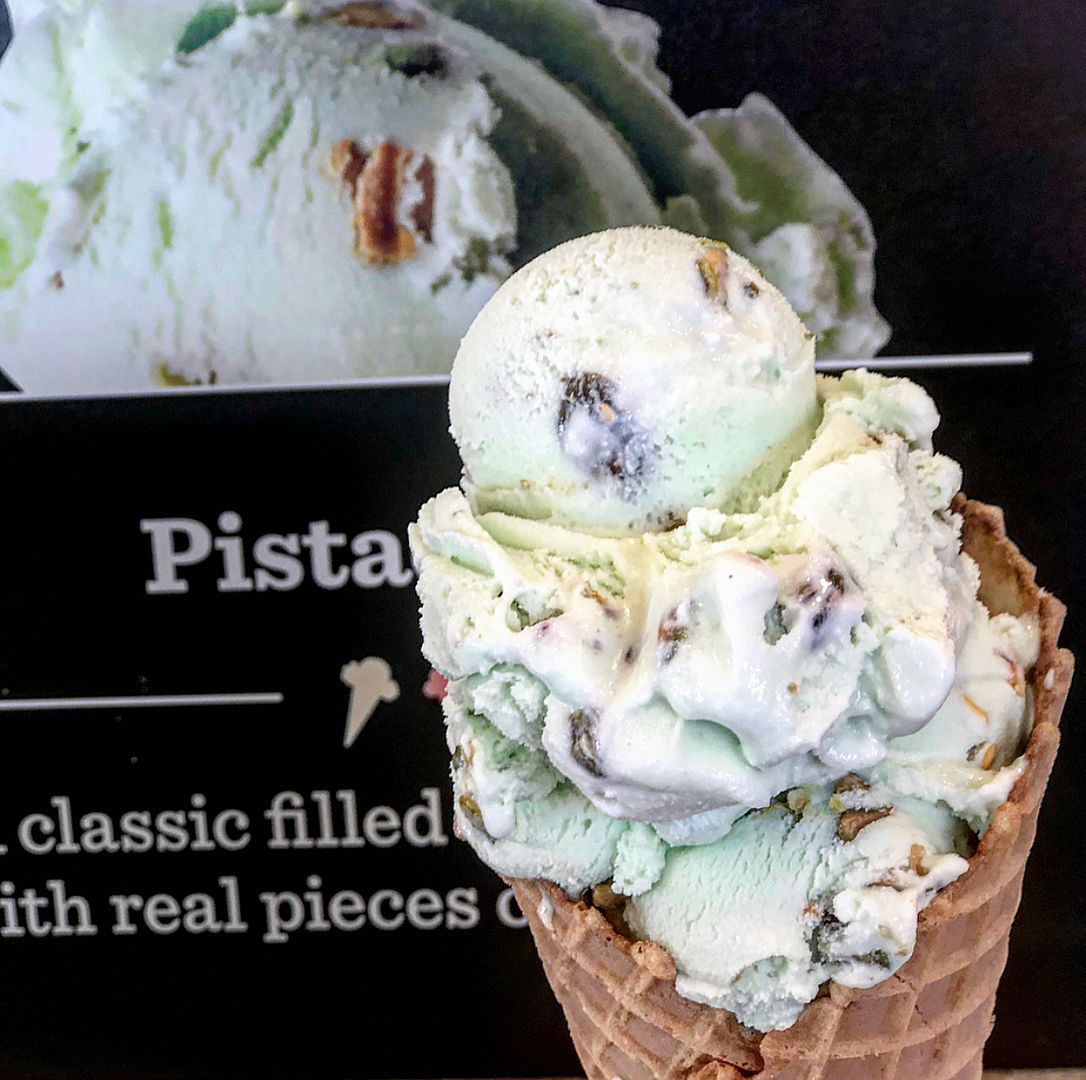 The only mix-in included in this flavor is pistachio pieces. What I like about Graeter's is how they sliver their nuts when they are put in the ice cream. These pieces are just the right size, not too small, or big enough to cause your jaw to need surgery. Companies who throw full sized nuts into ice cream make it almost impossible to chew. The sheer size of a full nut, and then frozen into ice cream make it that much harder to consume. There is a hint of sweetness in conjunction with the pistachio pieces. The extra oomph in the aftertaste of the mix-in helps give this an extra kick.
Overall this flavor is a must get for pistachio enthusiasts. From the first bite to the last the quality of the pistachio flavoring is surmounting on your taste buds. I can see this as a love/hate bonus flavor for the next two weeks. Pistachio's can be hit or miss when it comes to the general public. I may be biased in my review as I am not the biggest pistachio fan. The time is ticking until the next new summer flavor arrives. Visit your local scoop shop, or order online to get in on this bonus flavor!
Grade: B-
Found: Grater's Scoop Shop
Wexford, PA