Post by thesolution on Oct 8, 2016 12:30:31 GMT -5
Gelato Fiasco's Biddy Biddy Babka
Gelato Fiasco's Biddy Biddy Babka is labeled as "A milk chocolate gelato with babka chunks." For those of you who have never had a babka cake before you are truly missing out. I was introduced to a chocolate babka cake from Trader Joes and fell in love. It reminded me of a mix between a brownie and a loaf of bread. Throw in some brownie/chocolate swirls and tons of chocolate chips. In other words heaven in a dessert. To combine that element into a milk chocolate gelato sounds absolutely delicious. When I saw this included as one of the flavors on the limited edition pack my eyes opened. Hopefully the experience is just as good.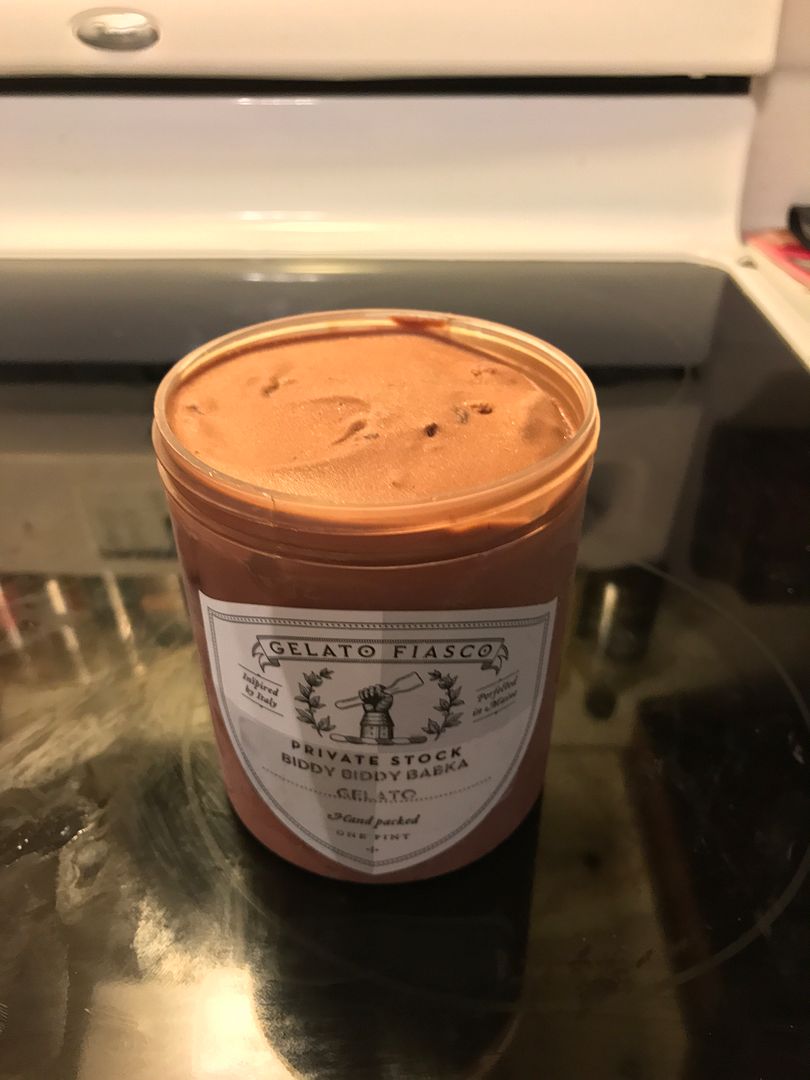 There is not a lot to describe for this base. As we all know the gleato's are very soft, creamy, and offer a great texture lighter then a premium ice cream. The milk chocolate flavoring is exactly what you would expect. Picture a hershey chocolate bar slightly melting as you spoon each bite. It is not a very dark or rich flavored chocolate, but taste near identical to a hershey chocolate bar. While this is a very simple flavor the highlight of the pint is still to come.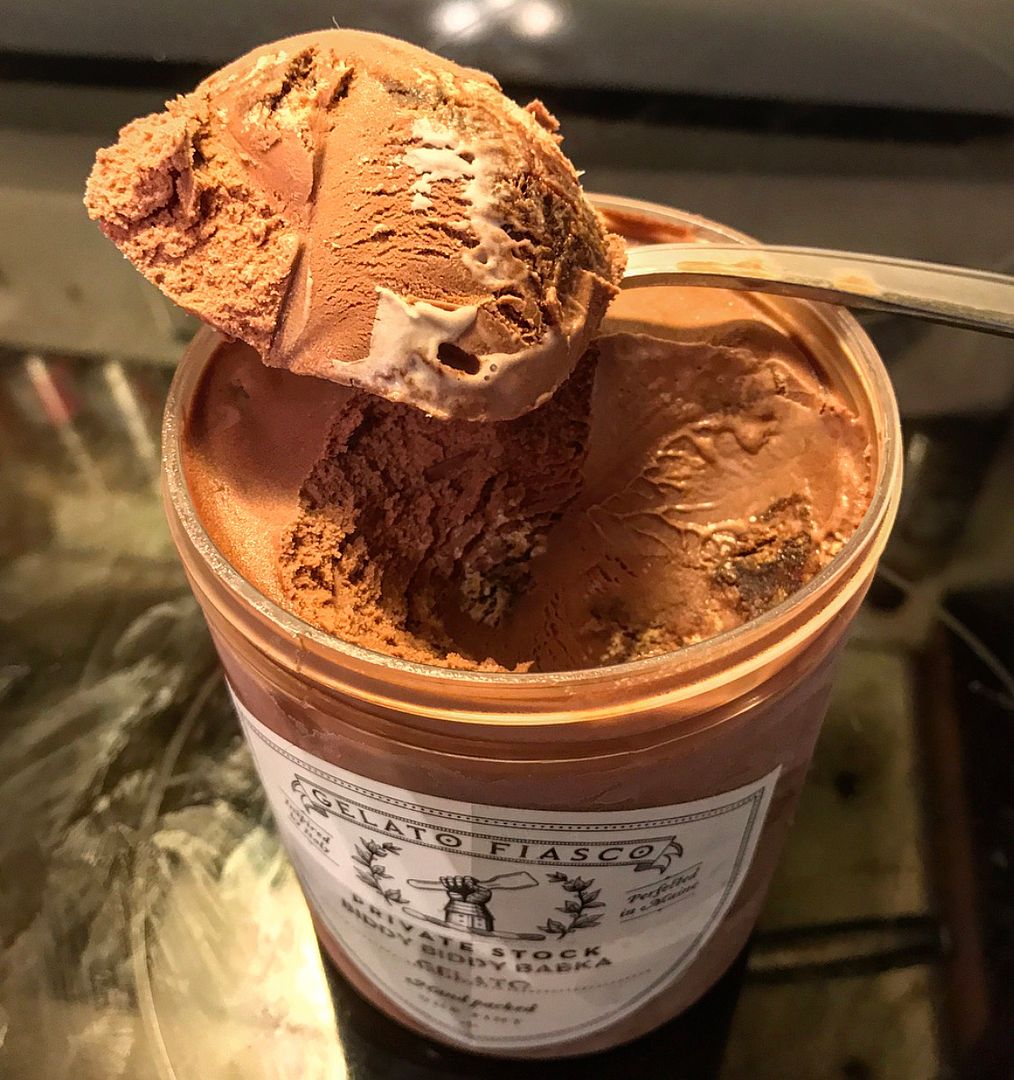 Now onto the babka pieces. Like I stated how good the trader joe's chocolate babka cake is, that is basically what this pint offers chunked throughout the entire experience. The texture resembles exactly what you would expect from a fresh babka cake thrown into a gelato. The mix-ins were very moist, doughy, provided a dense flavor. The babka pieces entail a stronger chocolate element to them. The one two punch of a dual chocolate mix-in and base really set this pint on fire.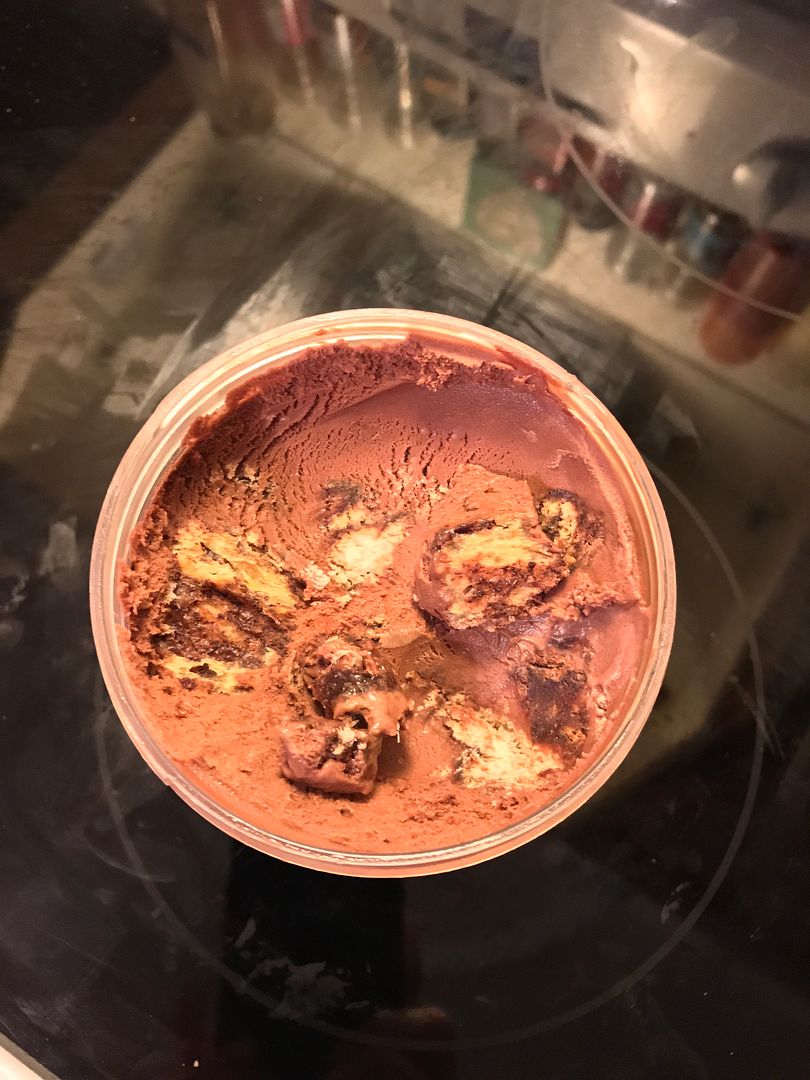 Gelato Fiasco did a good job on being very consistent on this run of limited edition pints with their mix-ins and flavors. So far I have not been let down and each pint has been packed from top to bottom with pieces of cakes, truffles, and other mix-ins. The chocolate base may be nothing to ride home about, but the amount of babka really raised this pints grade. Crunchy, delicious, and laced with a chocolate filling left an unmatched chocolate combination. Think about a chocolate hershey bar and a chocolate cake loaded with chocolate chip pieces combined into a gelato. Job well done, if the base was a bit stronger I would of given this a top tier mark.
Grade: B
Found: GelatoFiasco.com