Post by thesolution on Apr 14, 2016 14:53:25 GMT -5
Salt & Straw Salted Caramel Cupcake
Salt & Straw Salted Caramel Cupcake is labeled as "Sweet Cream ice cream with chunks of cupcakes". Labeled on Salt & Straw's website is the following: An ode' to that old time fave, a scoop of this ice cream is salty and sweet, packed full of soggy, crumbly, mushed up cupcake bottoms and hand fulls of indulgently frosted cupcake tops. If you know me, I have a vicious sweet tooth. Lets see how well they pull this flavor together.
Sweet Cream ice cream is a flavor that should be utilized more in the ice cream market. Sweet cream ice cream in Salted caramel Cupcake tasted like an enhanced vanilla. The only thing about the base in this pint was that it was way overpowered by the amount of cup cake mix ins. After breaching the base the mix-ins really took over. The Sweet cream did provide a quality base, and was improved over some of the others I have had in the past (Ben & Jerry's and Coldstone).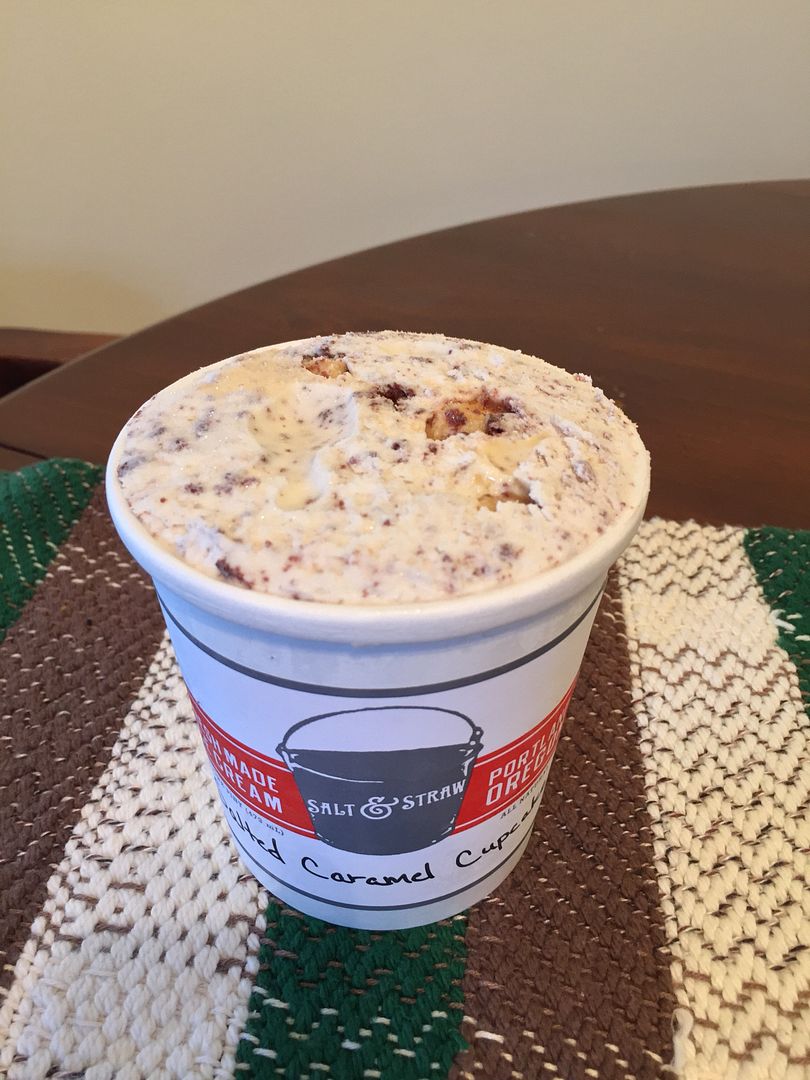 The chunks of cupcakes is being kind. I think I ate 2 full cupcakes after it was all said and done with this pint. Some of the cupcake chunks were close to an inch in diameter that is how thick they were. Each bite was soft, and melted in your mouth. There were dark brown and light brown pieces that signified the frosting and cupcake base. Each one packed a ton of flavor, the cupcakes pieces were so moist it was hard to image they were frozen in ice cream. the chocolate base had a great milk chocolate flavor with a buttercream frosting that was superb.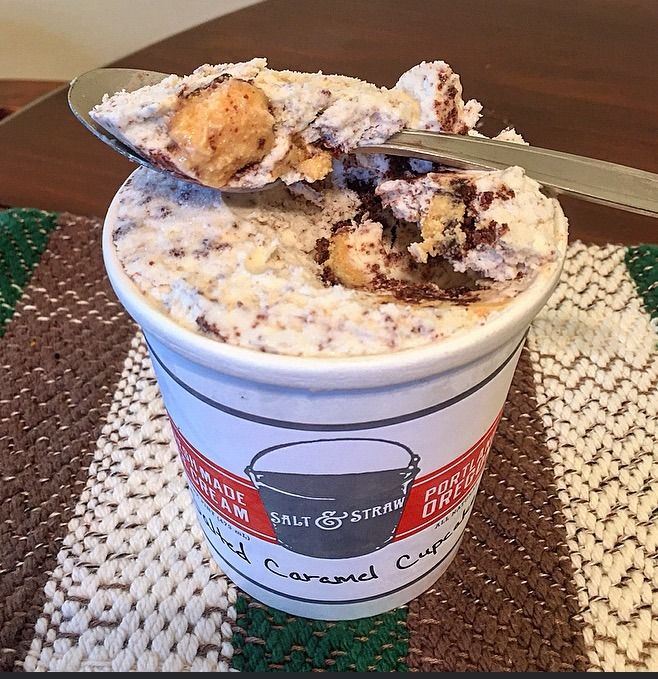 There is not too much else to say about this pint but it was epic from start to finish. If you love cupcakes you will be upset you missed out on this experience. The base is good, but its hard to really gauge due to how many mix-ins you really get. The frosting and cupcake chunks really pack a thick buttercream and chocolate flavor to the sweet cream base. Not only do you get mix-ins packed to the brim and your very last bite, you virtually eat a few of them in a pint of ice cream. For someone who has a vicious sweet tooth I was in heaven.
Grade: A
Found: SaltandStraw.com