Post by thesolution on Dec 12, 2015 12:24:25 GMT -5
Handel's Cotton Candy
Handel's Cotton Candy is an in house made ice cream. Since 1945 Handel's Homemade Ice Cream & Yogurt is made fresh every day on the premises. We use products, equipment, methods and recipes exclusive only to Handel's. Each batch is made in freezers specifically designed to create Handel's distinctively smooth and creamy texture.
Their philosophy is to use the best ingredients available, and always in abundance.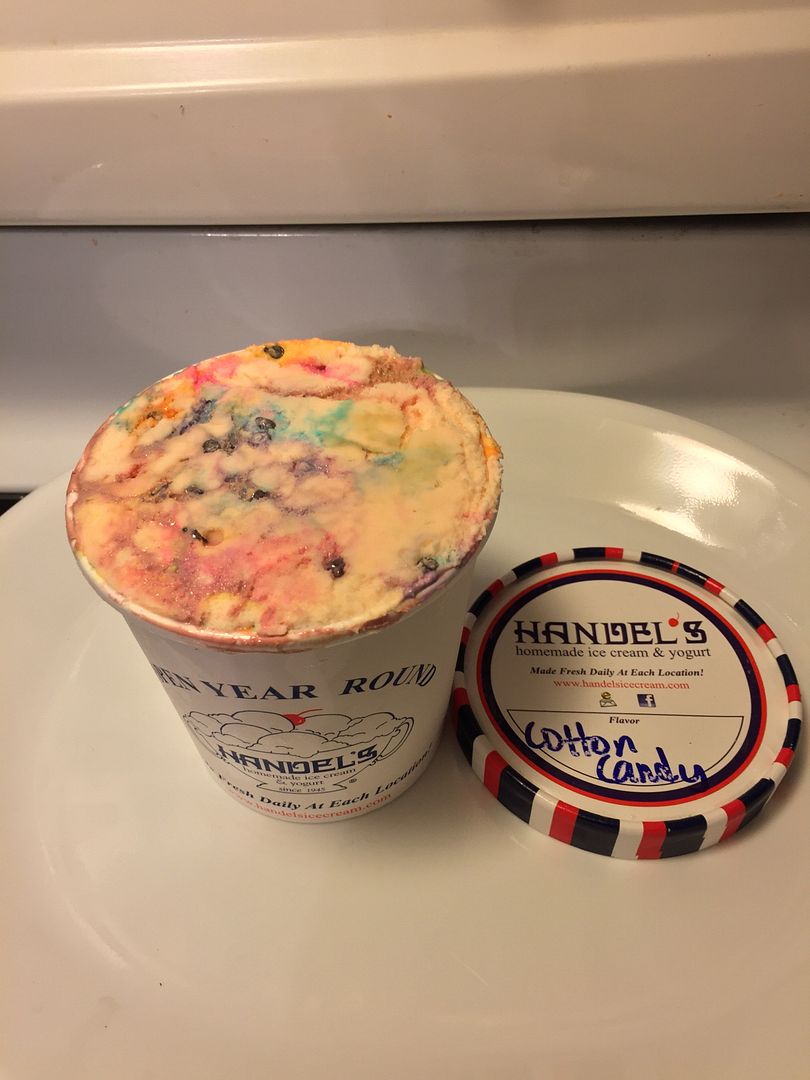 Handel's kept Cotton Candy a very simple concept with "This combination of cotton candy ice cream loaded with candy sprinkles." Upon lifting the lid you see nothing but a barrage of sprinkles and a very fine looking purple base. While cotton candy is little more than colorful spun sugar wrapped around a stick, the fluffy, melt in your mouth texture is perhaps its best attribute to this pint. The base alone is like you are attending a fair and having fresh cotton Candy. I am not a huge cotton candy fan, but this was absolutely delicious. I got to sample this to a prior visit at a Handel's and I had to go back and get a pint.
As far as the candy sprinkles go added to the luscious base. Handel's built upon their usual sweet ice cream by adding hints of what can best be described as flavored sugar and vanilla icing in each and every bite. The assortment of different colored candy sprinkles are highly concentrated throughout the entire pint, add a nice element of texture and enhance the taste of the cotton candy base. The flavors found in these tiny balls of sugar are stronger than those found in the actual ice cream and round out this exclusive offering nicely.
Cotton Candy by Handel's was like I took a trip to a local fair and got fresh cotton Candy. Combine that delicious dessert into ice cream form and that is exactly what you got. Handel's has continually provided top notch high quality ice cream, and bombarded their ice cream with delicious mix-ins. I ended up enjoying this far more than I thought possible, and if you're a fan of sweet, creamy, and delicious ice creams, you just might just fall in love with this one too.
Grade: A
Found: Handel's Ice Cream
West Mifflin, PA