Post by thesolution on Jul 9, 2014 9:42:25 GMT -5
Ben & Jerry's Everything But The...
Ben & Jerry's Everything But The could be one of the best Pints on the line IMO. Since I am a major mix-in junkie this has everything I would want blasted into one single pint. I am a big fan of coldstone and being able to load up my creations and mix-ins, so after seeing I have not reviewed this pint yet I had to give it a rescoop and chime in my thoughts.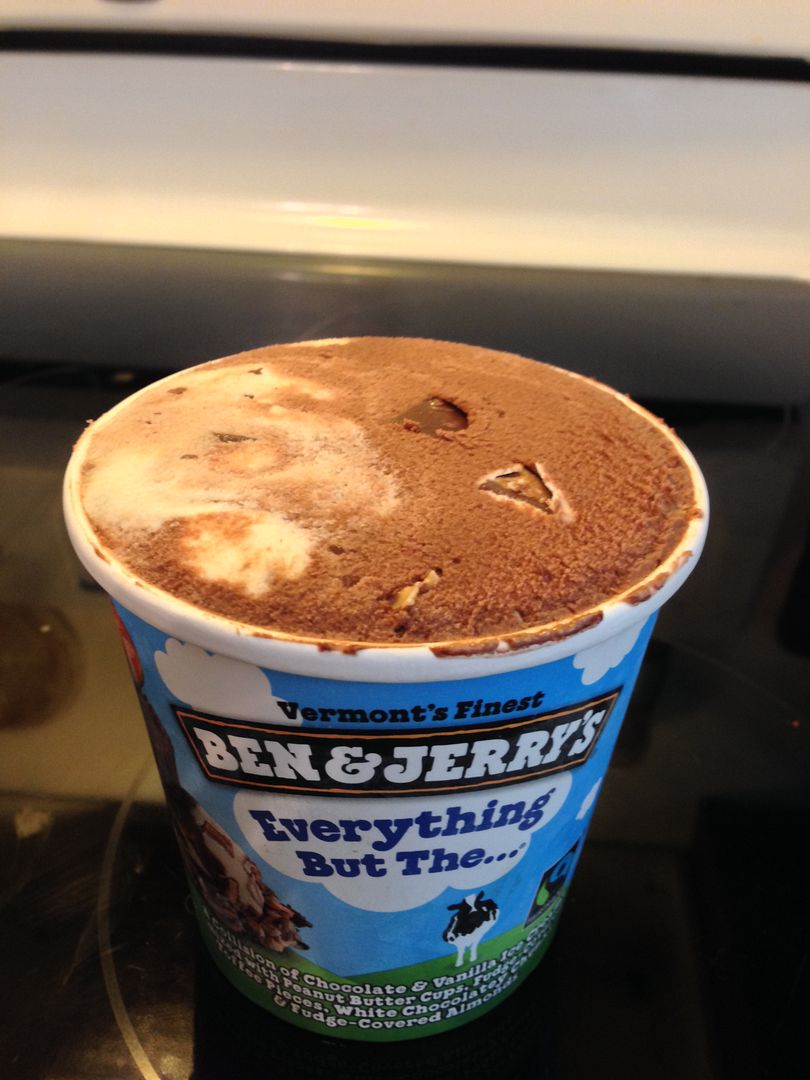 Everything But The is "Collision of Chocolate & Vanilla Ice Creams mixed with peanut butter Cups, Heath Bar Chunks, White Chocolate Chunks, and Fudge Covered Almonds". Just reading that alone raises my eyebrow because Peanut butter, heath bar , White chocolate are among some of my favorite mix ins. As seen from lifting the pint lid you can see some mix-ins present on the surface and also the mix of the chocolate and vanilla ice creams swirled together.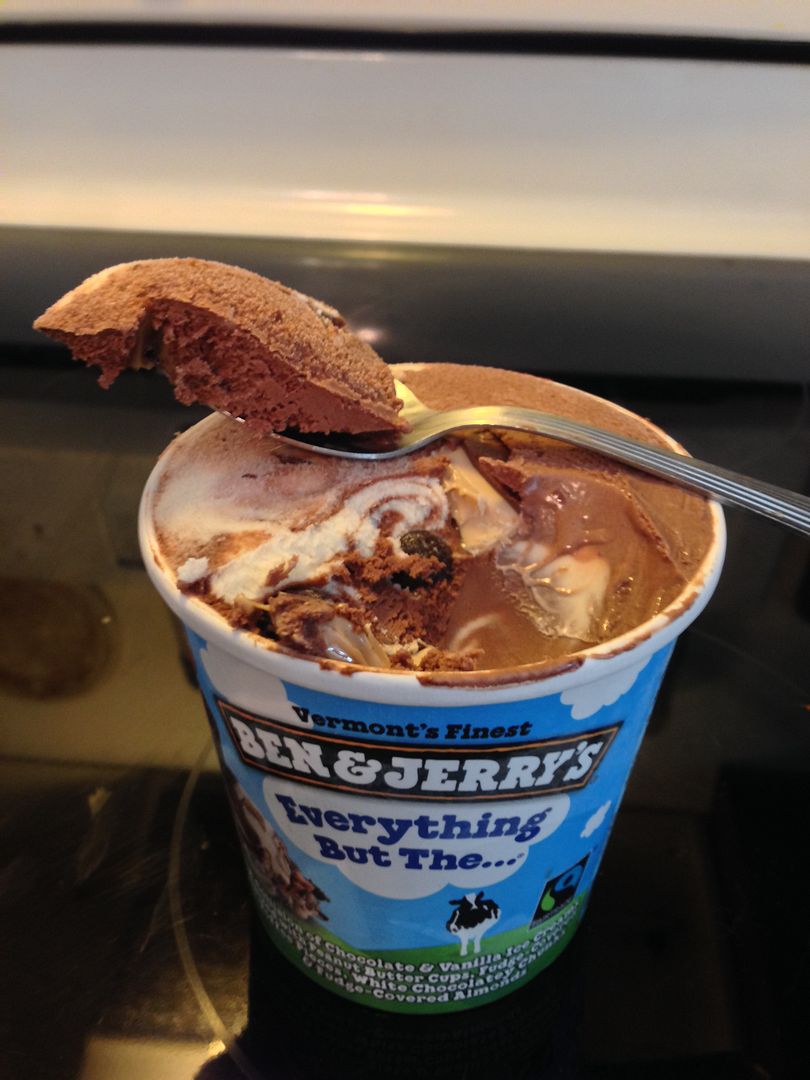 Upon first bite you get a nice blend of Chocolate and Vanilla Ice Cream which from Ben & Jerry's is nothing to rave over but it is still good. When Fairtrade improved their chocolate base it did help Ben & Jerry's a ton because their old chocolate base was bland, and at 310kcals a serving you really get exactly what is in this pint. Upon my first bite I ran into a full peanut butter cup that was not even broken up. I started to think Graeter's gave Ben & Jerry's a hand in producing this pint!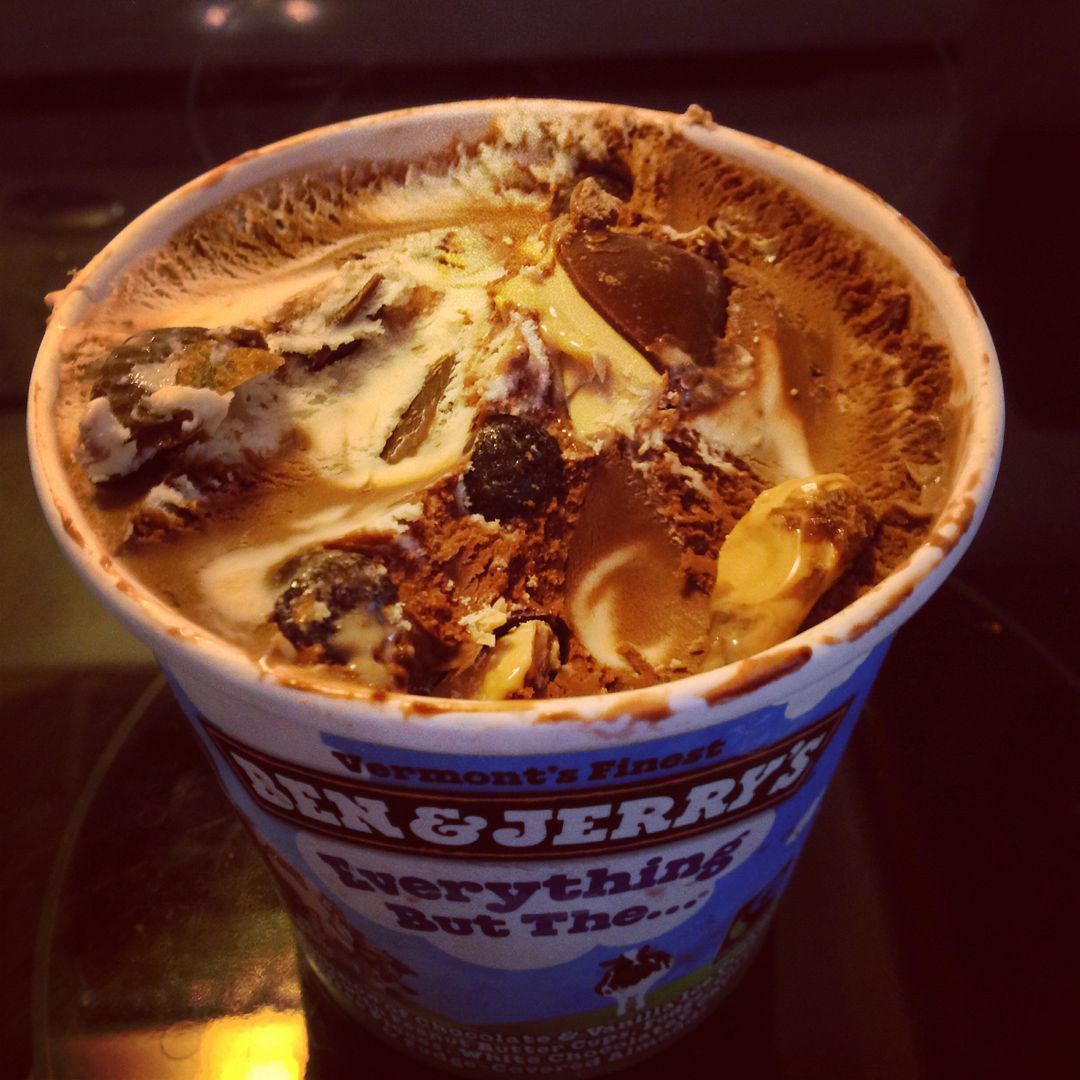 As I continued to get down through the pint it came to a point where I was eating full sized peanut butter cups (I had 3 full ones), I ran into several chunks of White Chocolate, and also a few fudge covered almonds on top of many heath bar chunks which were all very enjoyable. The peanut butter cups were nice and dense and went very well with the mix of the vanilla and chocolate base which could use some improvement, but nothing will ever top a Jeni's Dark Chocolate that is for sure. With the surreal amount of mix-ins this is one of my all time favorite pints being a major mix-in junkie and something I absolutely look forward to in ice cream. If you are a mix-in fan do not hesitate to pick this up. Even caloric dense, (at 310kcals a serving), it gives you exactly what it states and with massive sizes and amounts. Hands down one of my favorite off the Ben & Jerry line!
Score: A
Found: Wegmans Erie, PA